Booking
---
Our online booking process is quite straight forward. Should you choose so, reservation for parking with Heathrow Park and Ride can also be made over the phone by calling us at 0203 488 3787 . For a confirmed booking online or over the phone, we will require the following information from you: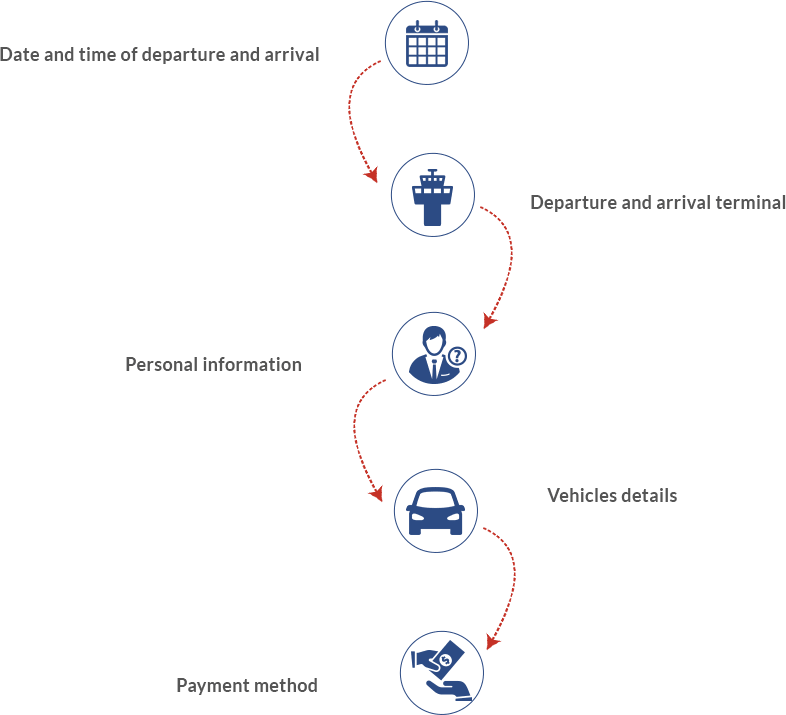 After you confirm the details and pay for the booking, a confirmation email is sent to you instantly containing all the personal and vehicle information along with your travel dates and timing and instruction for the day.
DEPARTURE
---
Follow the instructions on your confirmation email and drive straight to the Heathrow Park and Ride compound. The company offers a complimentary shuttle services to transfer passengers and luggage to their respective terminals. The compound is located close by, therefore the ride to the terminal will be a short one.
Arrival
---
Upon your arrival, head to the designated shuttle stop. The same shuttle service will bring you back to the compound where you can collect your vehicle and begin your journey home shortly. Heathrow Park and Ride is the ultimate convenience for all.